What's good guys .. ..
Who else has jungle fever .. .. 😎
Well let's get it going .. ..
Room is 16×12 .. Roughly. With a 1000w for flower. Running a mixture of CoCo and Roots Organic. Nutes are all organic .. Blood meal, Bone meal, D.lime, worm casting based tea's plus sea bird based tea's plus epsom salt. Currently have 1 CJ in a 5-gal smart pot .. And everything else flowering is in a 2-gal nursery pot .. .. Everything will get upgraded to 5-gal smart pots soon enough ..
Got a 4'x4'x6′ tent for veg plus a 2'x2′ closet for starts and seedlings
My girl C4PTM0RG4N helps me out in the room all the time .. But soon as we start chopping plants she is gonna run a few plants that are just hers to care for .. .. Not sure what she'll run yet but she has lots of seed choices from my stock lol
Bloom Room .. This flower run was flipped 3rd week of April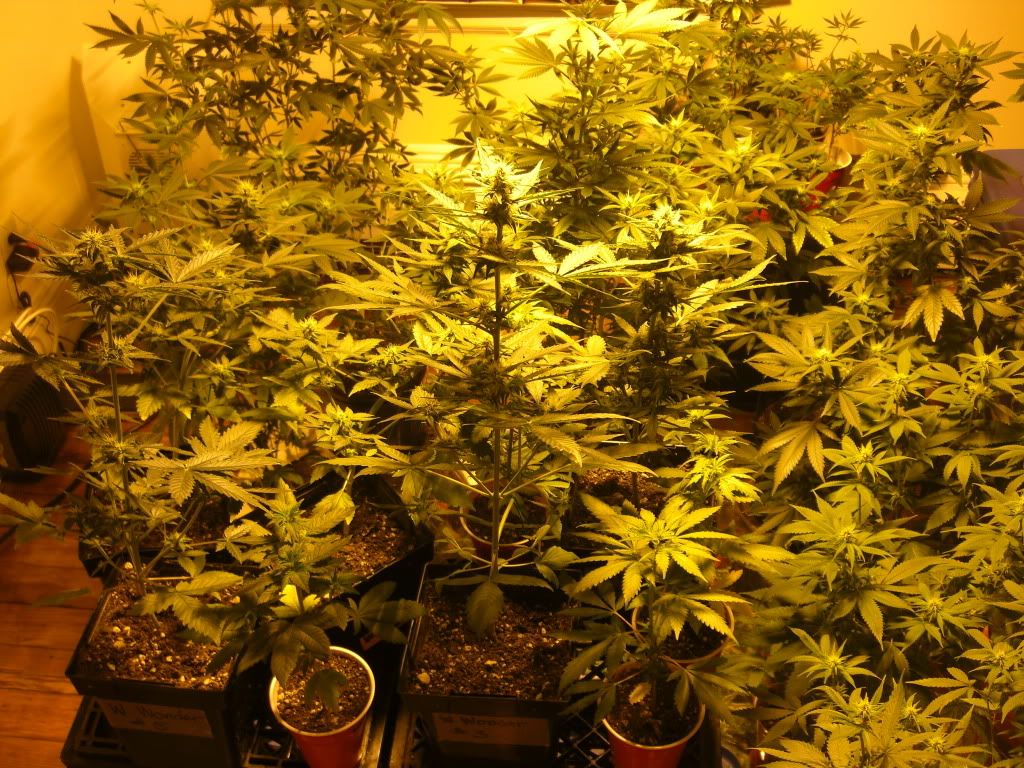 2 Ganesh Strawberry Diesel .. Identical to each other
Rez 4SD #2 ..Taller Pheno
Rez 4SD #4 .. Shorter Bushier .. Slow to Flower
Head's Casey Jones #4 .. 10-12wks, Better Yield, Longer Flower
Head's Casey Jones #5 .. 9-10wks ..Quicker not Great Yield .. Similar to "M"
Big Buddah Blue Cheese #1 .. Stinky .. Possible Keeper .. Re-veg after chop
Big Buddah Blue Cheese #2 .. Stinky .. Re-veg after chop
5 DNA William's 60-Day Wonder's ..
Veggers .. ..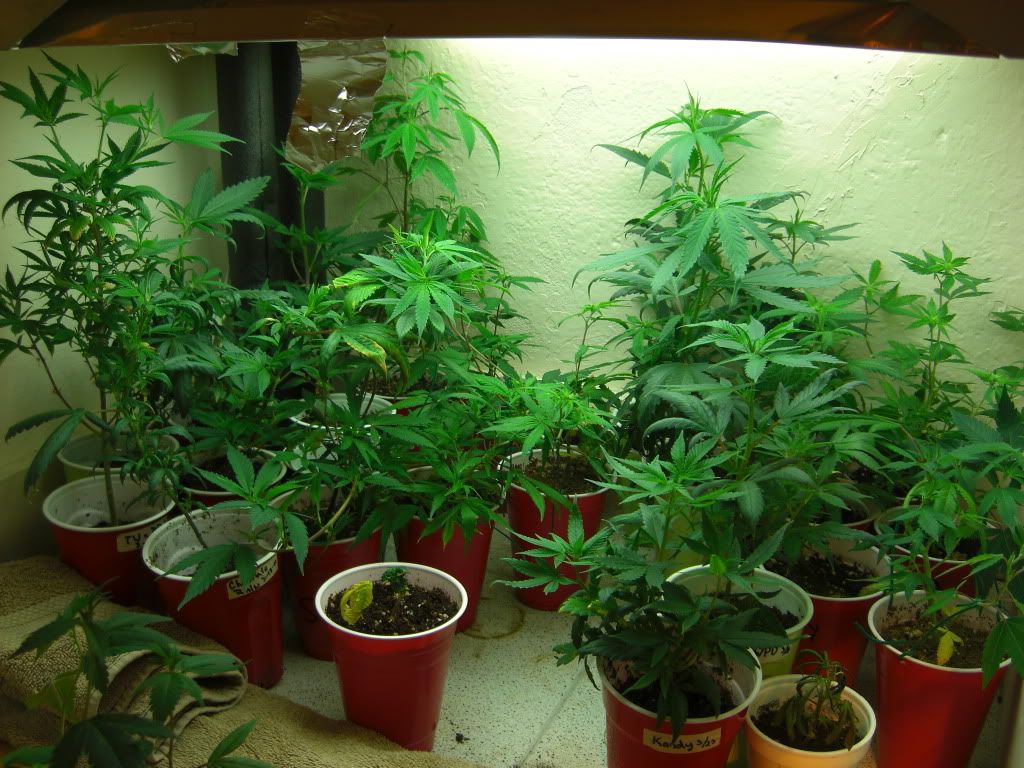 Strains Im running .. .. Elite Cuts
Kyle Kushman Strawberry Cough (KKSC)
Las Vegas Purple Kush (LVPK)
Pre-98 Bubba Kush (Bubba)
TW x Princess Diesel (Arcata TW x Princess Diesel (Ice Princess(c99xWhite Widow) x Sour D IBL))
S99 (ECSD x C99)
East Coast Sour Diesel (ECSD)
Chemdawg Sister (almost identical to Chem D)
Lucifier OG
McFly (C99(pineapple pheno) x Killer Queen)
Other strains .. ..
Chocolate rain
Kandy Kush
Chemdog Sour Diesel
White Rhino
CSD x 4SD
Jack Herer x 4SD
Seeds .. Shit I got seeds for days lol
You'll see seeds/new strains being introduced every other chop ..

Via (only registered users can se the link, login or register)
strawberry X ice seeds
greenhouse chemdog growreport
60 day wonder strain
60 days wonder
Las Vegas Violet Kush
kannabis ice
60 day wonder - autoflower
blue cheese yield cannabis
strawberry blue strain
dna 60 day wonder
"ecsd x c99"
sour diesel ibl
Jungle fever cannabis
jungle fever weed strain
Arcata, Big, blastVia, Blue, blue cheese, bone meal, Buddah, c99, casey jones, cost of electricity, east coast, ecsd, epsom salt, everything, EXPIERNCED, flower, Forumlas, gal, Hemposium, high-school, industrial revolutions, ipso, jack herer, Jungle, Kush, Las Vegas, lol, macaskill, meal, nova, nutes, pheno, pot, Queen, rare strain, rez, room, Sour, strawberry, tea, THG, troduce, uintill, Upppp, white rhino, William, wwhen, yield
9th October 2015 – 1st May 2016 Opening: Thursday, 8th October 2015,…